For product technical information, pricing and availability contact our sales department at:
(219) 548-3799
sales@allianceorg.com
BCN - Bonded Compression Neo
BCNF - Bonded Neo Ferrite Hybrid
BIF - Bonded Injection Ferrite
BIN - Bonded Injection Neo
BIS - Bonded Injection SmCo
N - Sintered NdFeB
C - Sintered SrFe
2
O
3
Ferrites
S - Sintered SmCo
5
, Sm
2
Co
17
A - Cast and Sintered AlNiCo
Ferrite C-9B
«« Back to Ceramic Magnetic Materials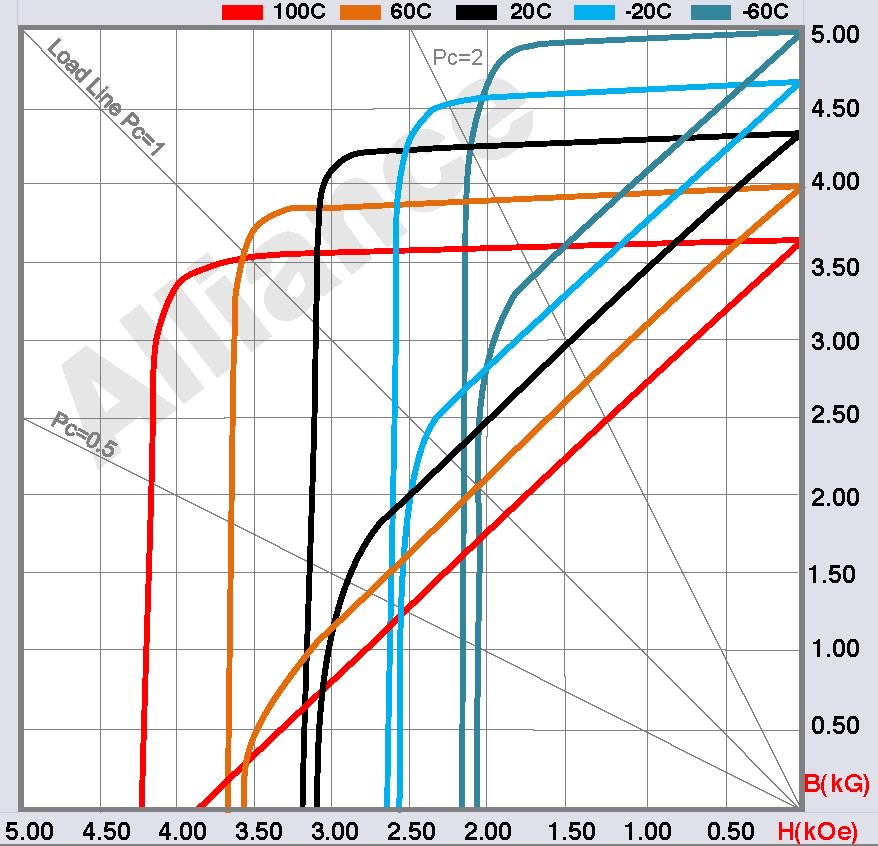 Residual Induction Br
G
4,500
4,300
Coercive Force Hc
Oe
3,400
3,100
Intrinsic Coercive Force Hci
Oe
3,450
3,150
Max. Energy Product (BH)max
MGOe
4.8
4.4
Material Density
g/cm3
4.8
Max. Operating Temperature
C
350
Temperature Coefficient for B
%/C
-0.20
Temperature Coefficient for H
%/C
0.35
Required Magnetizing Force
Oe
20,000
Material Composition
SrO-6Fe2O3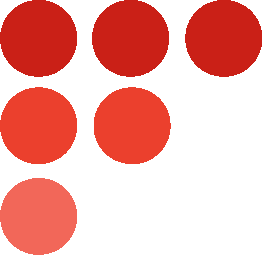 Ferrite magnets, also known as Ceramics, are the most widely used magnetic materials. Made primarily of Strontium and Iron Oxide, they are the least expensive magnets today.