For product technical information, pricing and availability contact our sales department at:
(219) 548-3799
sales@allianceorg.com
BCN - Bonded Compression Neo
BCNF - Bonded Neo Ferrite Hybrid
BIF - Bonded Injection Ferrite
BIN - Bonded Injection Neo
BIS - Bonded Injection SmCo
N - Sintered NdFeB
C - Sintered SrFe
2
O
3
Ferrites
S - Sintered SmCo
5
, Sm
2
Co
17
A - Cast and Sintered AlNiCo
Alnico A-5DG
«« Back to Alnico Magnetic Materials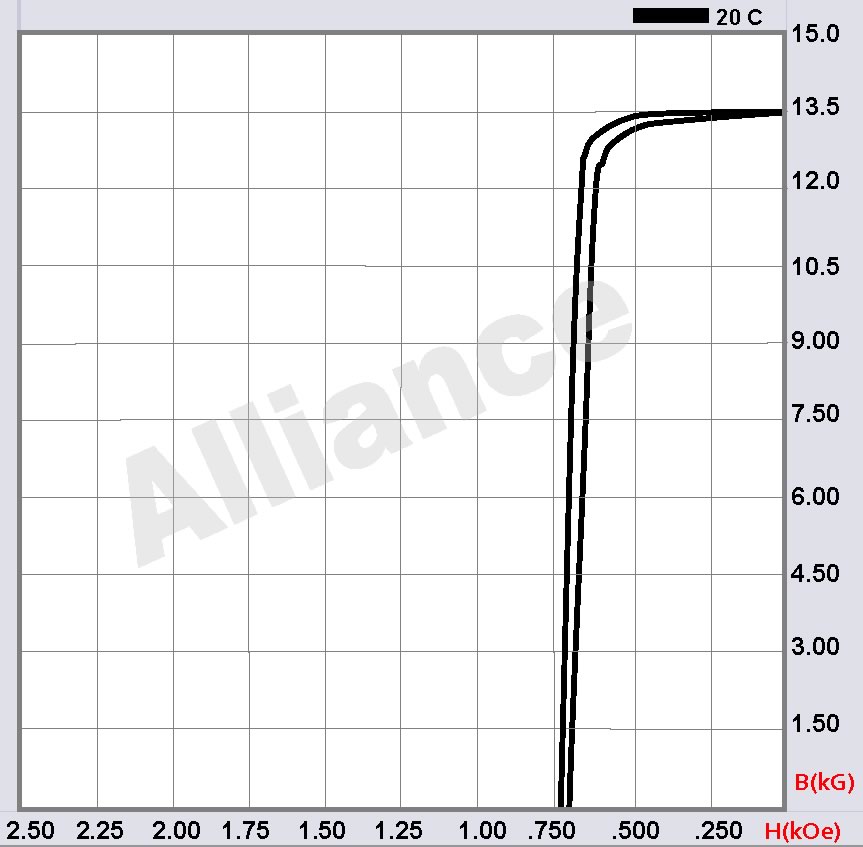 Residual Induction Br
G
13,700
12,800
Coercive Force Hc
Oe
730
680
Intrinsic Coercive Force Hci
Oe
740
690
Max. Energy Product (BH)max
MGOe
6.6
6.0
Material Density
g/cm3
7.3
Max. Operating Temperature
C
550
Temperature Coefficient for B
%/C
-0.02
Temperature Coefficient for H
%/C
-0.05
Required Magnetizing Force
Oe
10,000
Material Composition
Al, Ni, Co, Cu, Ti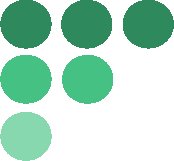 Alnico magnets are made by casting or sintering and are primarily used for sensor and holding applications. Made of Aluminum, Nickel and Cobalt, they have excellent holding forces and resistance to high temperature environments.